02.06.15 12:46 Age: 3 yrs
June. 2 Free Violin Appraisal All Summer!
Category: Events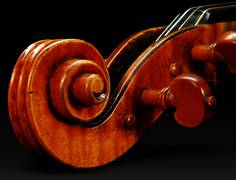 Are you thinking of buying or selling your violin, viola, or cello? For a limited time, Poesis is offering:
Free complimentary valuation of your instrument
Expert assessment of condition
Recommedations for upgrading and selling
Please call us at 778-285-9667 and one of our experts will be happy to help.
Have a wonderful summer!

---